10 vegetables to grow in your garden
Financial Gig, 2 weeks ago
7 min

read
24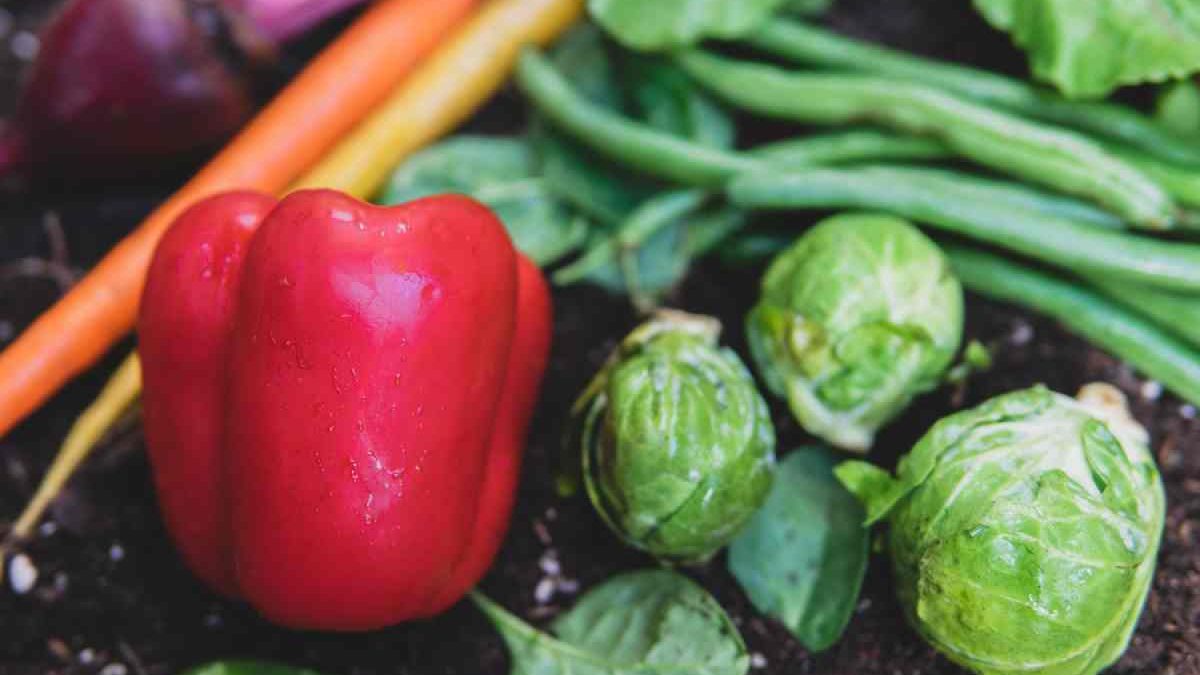 10 vegetables to grow in your garden
One thing that comes to mind when thinking of a home garden or rather a kitchen garden is the vegetables to grow.
I mean who wouldn't want freshly grown  vegetables on their balcony or just  outside the kitchen.
Well, you might be wondering which plants are the best , here is a glimpse of the 10 best vegetables to grow in your small garden
Cabbage
It is a common vegetable worldwide that is mostly served as salad in those dinner parties or in small households. You wouldn't want to miss cabbage while making salads. It is very tasty and definitely has nutritional value like adding fiber in the diet.
The freshy leaves can be served raw as cole salad or boiled as well as fermented. It's your choice to make which cultivar to have in your garden, could be green, red or purple and should be grown in fertile soils with plenty of water for the best salads ever!
In addition it requires an optimum temperature of 13-21ºС and rainfall that is well distributed to avoid cracking.
Cabbage does not tolerate acidic conditions that a pH of 6.5 – 6.8 is ideal. A standard spacing of 60 by 45cm is recommended to plant the seeds. You could as well use transplants for better results.
In 2-3 months be sure to harvest your full grown cabbage and trust me to pick them off the garden if there is too much rain.
That's all there is about it!
Kale
Kale is the easiest vegetable to grow and definitely deserves a shot in your list.
It is a cool temperature plant therefore requires plenty of water to grow just in your little or big garden. You will need to grow it in well drained soil with farmyard manure or with fertilizers that can be found at your nearest store.
You might want to check out your kales once in a while to ensure they are free of weeds. There are several types of kale that you can grow in the garden, so make the right choice to have that tasty meal.
A square spacing of 30 by 30 cm can be used  within the temperatures of 13-21ºC and harvested 42-60 days after transplanting.
Cauliflower
Being a cole crop you should be aware that it is an aristocratic crop, you might be asking what I mean by this and it refers to the specific and special conditions for growing cauliflower.
It might be the best to serve in meat soups while you are having guests over since it makes the best spicy soup.
You have the freedom to choose which type to grow in your garden.
They form curds which look like white flowers and this must be very beautiful but before you celebrate are the temperatures cool? Or do you want ricey curds,being a cool temperature crop?
The ideal temperatures are 13.9-20ºC  and avoid those freezing temperatures if you do not want to see bolting in your garden. A pH of less than 5 should be upheld and the soils should obviously be fertile.
The standard spacing is 45 by 50cm and harvested in a period of 1-2 months that is after transplanting.
Protect those curds from direct sunlight to avoid discolouration.
Tomato
Most of you might have seen those green, red or yellow fruits in the market and wondered how you could  have them in your garden.
Just having fresh fruits from your garden feels wonderful.
Decide whether you need the determinate or thenon climbing one or the indeterminate or the climbing one.
Take my advice and pick the indeterminate ones which are cost effective and have the best yields.
For those that like fries, you could use some sauce!
Prepare your garden thoroughly and ensure the soils are well drained and moderate sunlight to the plants.
Temperatures of between 21-27ºC  and a pH of less than 5, the temperatures should not be too high or too high or you will have a flower garden.
Standard spacing is 60 by 45cm, use fertilizers from your nearest store or farmyard manure if available.
Since you will be taking my advice, training which is basically pruning and support are both required in maintenance of tomatoes.
After 70-100 days your fruits are ready to be sauce.
Bulb Onion
There is not any household that doesn't need onions most preferably the flavor in them yummy right?
But how do you grow them in your garden? I know just how to do it.
You might want to choose which type to take home, is it pink,red, brown white or yellow?
The seeds can be directly sowed with temperatures of 18-25ºC  with moderate rainfall to avoid thick necks.
A pH of 5.8-6.8 is necessary and 14-16 hours of day length being a short day plant.
It could be really good in the appetizer's soup or the salad.
Make sure to use a spacing of 30 by 10cm for healthy onions and keep your garden clean.
Your onions should be ready in about 140 days.
Carrots
Carrots are quite easy to grow, with light well drained soils with full sunlight.
It is beneficial to know that carrots are rich in B-carotene and a precursor of vitamin A. Carrots actually add some color to your food as well as a great taste.
Soil pH should be between 6-6.5, the ideal temperature being 15-20 and supply enough water So that the carrots do not branch in search of water that reduces the quality entirely.
Seeds can be grown directly in drills that are 30-40 cm apart while using the right fertilizers and they will be ready in 70-85 days.
Lettuce
Commonly known as a salad vegetable.
This is another easy vegetable to grow that requires affordable tools and materials so go get that salad!
It is one of the cool temperature crops that requires adequate rainfall and temperatures of 18.8-22.7ºC and needs ample sunlight, cool nights and plenty of moisture.
A spacing of 30 by 30cm is recommended and if you have any mulching materials don't hesitate to use them especially dry grass or the green mulch.
The garden should always be clean and free of weeds.
Seeds can be directly sowed or use transplants into your garden and will be ready in 1.5-3 months.
Beans
Most people might have known them as green beans or the french beans  but now generally referred to as just beans.
Must be most people's favorite for their great taste and flavor. These beans do not climb or attach their tendrils to a supporting plant.
Beans are directly sowed into the soil and for you to grow, a well drained soil is required that is fertile and some supplies like fertilizers are needed that can be acquired from your nearest store.
They prefer a pH above 5.4 and plenty of moisture.
Ideal temperatures should range between 18.4-27 ºC with a spacing of 45 by 10cm. The beans could be planted in intervals as per your choice.
They are ready for harvesting in 1.5-2 months.
Potatoes
It is a tuber as well as a vegetable that is usually present in every homestead, almost in every garden.
Nothing tastes better without potatoes in it, couldn't agree less.
Choose the type that you want to grow in your garden, considering temperatures of 16-20 for tuberization and moderate rainfall.
Soils should range from light to heavy with pH of 5.2-6
The potatoes will be ready in a span of 90-120 days.
Sweet pepper
It is incredibly easy to grow and it is a warm season crop and you should definitely choose the type that you would wish to have in your farm, depending on the color and sizes or their shapes.
Well drained soils are required  with a mixture of compost. Seeds are directly sowed
The temperature required on average is 18ºC.
They require plenty of water and are ready for harvest in 90 days.
For further information, you can contact at the email – wangui.macharia18@gmail.com or call +254794076839. We are looking forward to hearing from you.
Related posts